OCEANSIDE WEDDING AT WHITE POINT BEACH RESORT NS WITH SHAUNA AND ZACH
Shauna and Zach met down south in Samana, Dominican Repulbic at Shauna's best friend's wedding. Shauna was living in Alberta at the time and Zach was living in Nova Scotia. Zach stood for the groom and after a few days of all being together they were inseparable for the rest of the trip. They knew they'd keep in touch after the wedding and they did. Shauna and Zach talked for hours every day on the phone which allowed them to really get to know each other. Zach made a trip to Alberta to visit and that's when they decided to make it official and be together. Shauna moved back home a couple months later and here they are today, 3 years later, happily married. After reading their story I find the tears coming and as usual I am trying to choke them back. I just love a true love story!
Shauna and Zach say that if you're planning your wedding, the biggest piece of advice they could give you is on wedding planning. It can be extremely stressful, take time out to remind yourself you're doing this because of love and spending quality time with your partner. Remember to ENJOY your special day, it flies by, and in the end all that matters is your married! Anything that didn't go as planned, nobody else knows the difference.
Shauna and Zach's wedding was everything I love about weddings from the amazingly fun and enthusiastic couple they are to the amazing venue they chose and just the happiest occasion ever. Here's just a few images and at the bottom take a peak at their cinematic wedding highlight reel from their wonderful wedding day!
GETTING READY
Shauna and Zach got married in August at the beautiful White Point Beach Resort, which is a stunning venue in White Point, Nova Scotia. It was the most beautiful wedding , right on the ocean and the sun shone all day long!
Shauna got ready in the Ocean Lodge with her bridal party and the atmosphere was so energetic. There were frequent visits from friends and family during the morning while they all got ready for the big day. Zach got ready in the main Lodge which was a fun and relaxed environment with lots of enthusiasm. Both the ladies and the guys traveled to the ceremony on foot.
Shauna's dress was white with lace and sparkle and Zach's suit was grey and accented with a purple tie and corsage.
THE CEREMONY
The ceremony was an intimate affair on the ocean side of the venue. You could hear the waves crashing on the shoreline. It was an extremely romantic and emotional ceremony. Zach walked up the aisle first. As every groomsmen brought a bridesmaid up the aisle, Zach gave a hearty slap on the back and firm handshake to each of his groomsmen as they took their place by his side. Shauna walked up the aisle with both of her parents on either side of her. During the ceremony they had a beautiful and meaningful reading. There were alot of wiping of tears by both the bride and groom throughout the reading of their vows. The emotional moments were endless and the images captured truly priceless!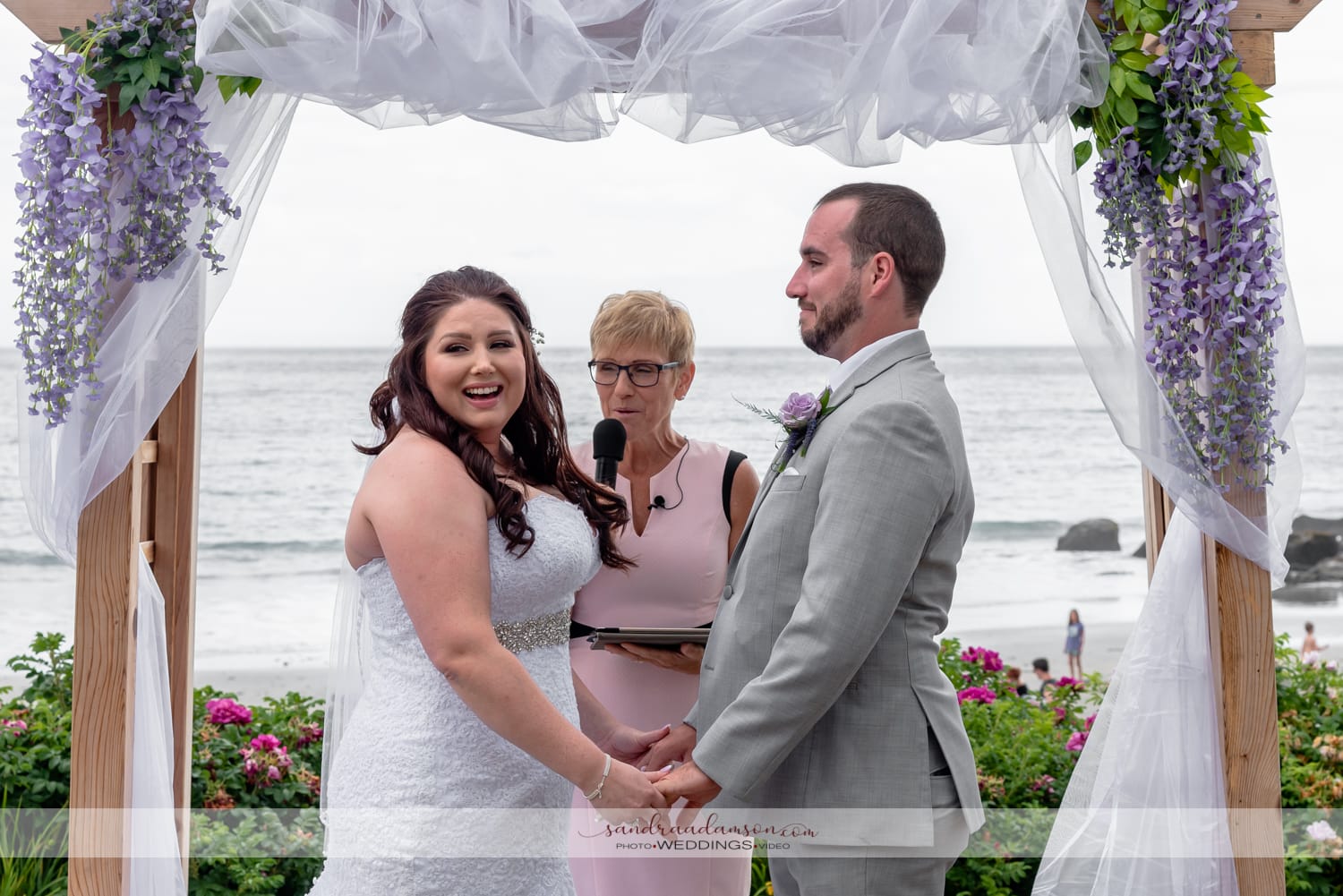 THE RECEPTION
The reception was held in the main lodge at the venue. They chose White Point Beach Resort because they always knew they wanted to get married by the ocean and luckily our beautiful province has many great venues that accommodate that. Shauna is an absolute bunny lover so it was a no brainer when trying to decide which one to go with as the White Point Beach Resort is known for their bunnies. It was a simple wedding decoration wise just as the bride wanted, accenting the venue's natural beauty with Shauna's favorite color and some gold sparkle. They loved the venue's modern yet comfortable cottage feel.
For dinner they had a buffet, which was absolutely delicious. The first dance was to You Are The Reason by Leona Lewis and Calum Scott, and they finished off the evening with a french fry and poutine style bar.
The best part of the day for Shauna and Zach was dinner and the reception because they could finally relax and enjoy celebrating with friends and family.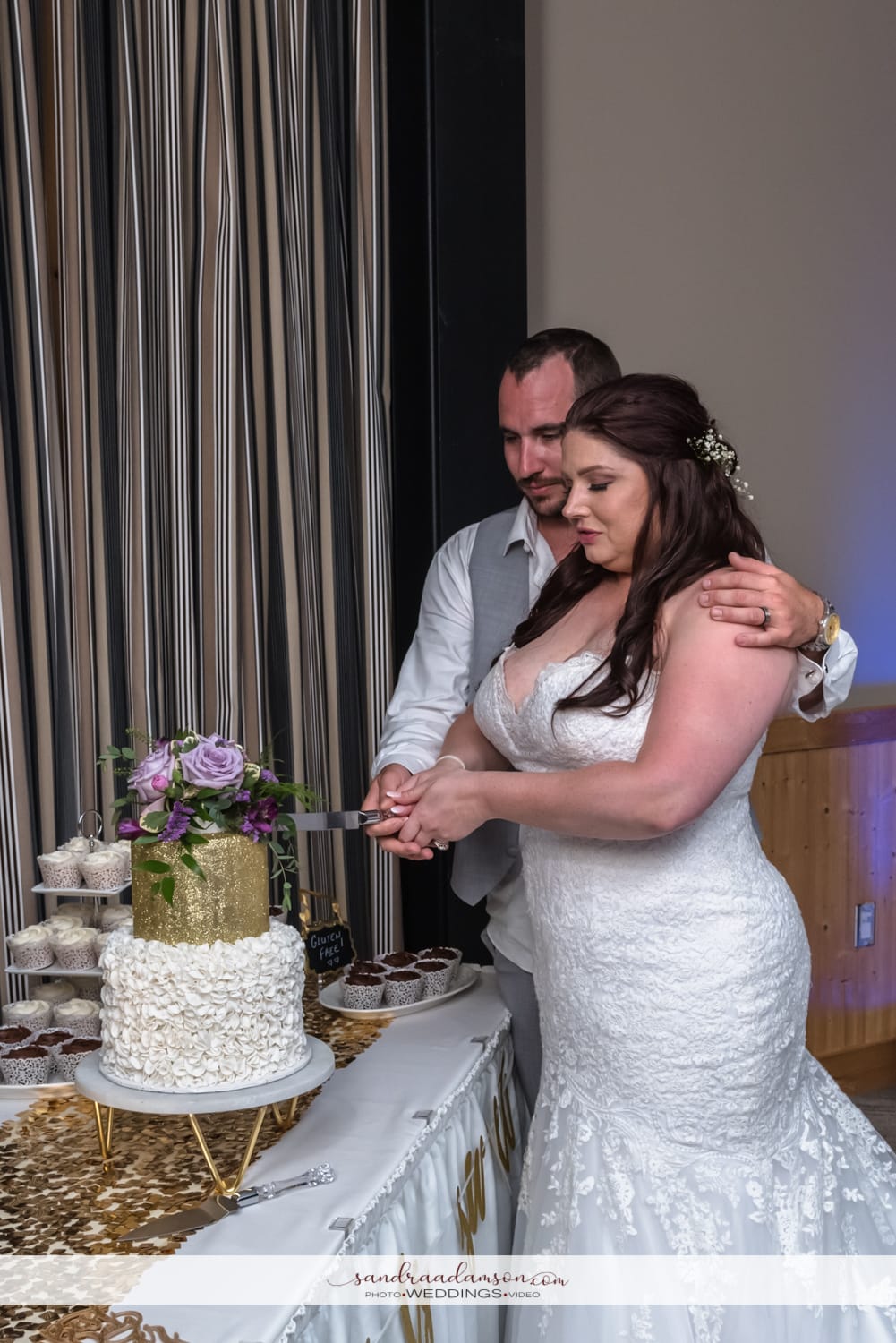 Shauna and Zach's Cinematic Highlight Reel Video
Capturing your L❤VE story is my passion!
Let's chat!